Welcome To Keyul Enterprise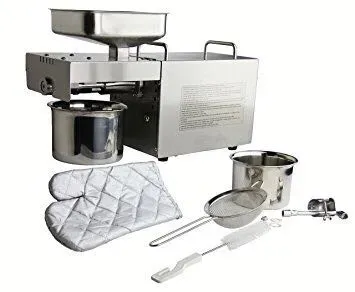 Top Oil Press Machine Manufacturers
Keyul Enterprise is a leading name in manufacturing agriculture machinery. Being counted among the reliable Oil Press Machine Manufacturers In Mumbai, work on an idea to deliver exceptional quality products. We keep unimaginable thoughts in our minds to bring the latest sentiment to produce the best quality products. We offer a wide range of Pet Bottle Shredder, Cow Dung Dewatering System, Cow Dung Dewatering Machine, Oil Press, Oil Filter, Pellet Machine, Wood Crusher, Fish Feed Making Machine, Pet Bottle Crusher Machine, Silage Packing Machine, and Cattle Feed Making Machine. Our USP is to manufacture the international–grade Hammer Mill, Wood Pellet Making Machine, Biomass Pellet Making Machine, Liquid Separator Machine, Poultry Feed Making Machine, Mini Chaff Cutter, Mini Oil Mills in Ranchi, Surat, Belgaum, Chennai, Coimbatore, Agra, Bhubaneswar provides the latest technology in our class, and after sales support. As well as If you're looking for Agricultural Shredder Manufacturers, get in touch with us immediately. Our systems are highly appreciated in the market for their efficiency. We are concerned about the clients, so bring the best products to take your hassle.
We have state-of-art-infrastructure equipped with modern machinery and cut-edge tools to manufacture the best Waste Shredder In Kinnaur Mumbai, Bangalore, Ahmednagar, Hyderabad, Pune, Kolkata, Jaipur. Our team of trained and well-experienced professionals is our backbone and works beyond the boundaries to bring exceptional solutions. We double-check the quality of the Wood Chipper Machine In Kangra, India before delivering them to the end user. As one of the paramount Medium Hammer Mill Manufacturers in Shimla, India. We have a great clientele, as we deal with Birla Ltd, the Government Of Maharashtra, the Government Of Andhra Pradesh, the Government Of J& K, Apl Pipava, and Jindal Steel. We use MS Sheets, SS 304 Steel, to develop our quality products. We are an ISO-9001:2005 certified company that strictly follows industry norms. Investing in our products gives you the worth of every single penny.
Our priority is to attain maximum client satisfaction. We never mind walking the extra mile in bringing highly efficient and durable products. Being a reputed Feed Grinder Exporters, Importer, and Supplier from India, we offer a high-standard Mini Rice Mill in Haora, Vijayawada, Ludhiana, Patna, Jalandhar, Udaipur, Bhopal , Srinagar, Cochin. Our teamwork and dedication bring us to the top of the world. We promise to deliver your order in the given time frame. So rely on us once. We promise you to keep it forever. Talk to our experts to know more, or drop your query here.
Being the industry leading, we offer our entire product range in Raipur, Kolhapur, Lucknow, Panaji, Ahmedabad, Hubli, Bilaspur, Jabalpur, Meerut, Hisar, Sangli, Nagpur, Kanpur, Rajkot, Indore and all over India.
Best Oil Press Manufacturers – Our Product Range
An oil press is a machine used to extract oil from plant materials. The screw press, which employs a screw to compress the plant material and squeeze the oil out, is the most popular kind of oil press. We are proudly say that we are known Oil Press Manufacturers offer wide range of products which includes:
Best Oil Filter Manufacturers – Our Product Range
Browse Our Portfolio
We have top-tier quality and high-performance products that give you value for money. So without any second thought, browse our list and get the most suitable for you now. All these quality makes us best Pellet Making Machine Manufacturers.
All Products
Frequently Asked Question
How has Keyul Enterprise set new benchmark in Agricultural Sector?
Established in the year 2000, Keyul Enterprise has come up with an extensive range of machines that have proved to be very helpful for industries correlated to agricultural sectors and farmers. The cutting edge technology of the agricultural machines has not only simplified the work but also helped in obtaining excellent output. Thus, the company has set higher benchmark and attained a competitive edge in the market.
What is the working of the Company?
Keyul Enterprise, under the headship of Mr. Keyul Joshi, is engaged as the manufacturers, suppliers and exporters of Agriculture Machinery. With state-of-the-art infrastructural facility, including the manufacturing unit, quality control unit, R&D unit, Administration unit and warehouse unit that work in full sync. Their proper functioning under the supervision of dedicated team help the company to make the annual turnover of more than 6-8 Cr.
What is the function of Dewatering Machine?
Talking about the Dewatering Machine, it is popular as Cow Dung Dewatering Machine, is designed with cutting edge technology. The main function of the machine is to extract water and moisture from the cow dung and convert it into manure. Stainless steel body and excellent output make the machine a must have in the agricultural sector.
What is the USP of your company and Pellet Machine?
The company is ISO 9001:2005 certified company, with the working experience of more than two decades. Knows and understand the requirement of the agricultural sector. The machines, thus provide a helping hand in various agricultural activities and saving huge time. In the product range, Pellet Machine is gaining huge response. The functioning of the machine is to make pellets from the powdered material. Made of stainless steel, the machine features excellent features like high durability and easy maintenance.
How to choose the genuine Agriculture Machine?
As the company is engaged in the dealing of agriculture machines such as Wood Chipper Machine, Cattle Feed Machine, Silage Packing Machine, Pallet Mill, Pet Bottle Shredder, etc., it is very important to select the genuine Keyul product. To check the authenticity, make sure the machines are -
✓ Made of premium grade stainless steel
✓ ISO Certification
✓ Machines marketed under brand name 'Dynamic Agro Machine'
✓ Market leading prices
✓ Option of customization available
✓ Timely delivery
✓ Round the clock assistance