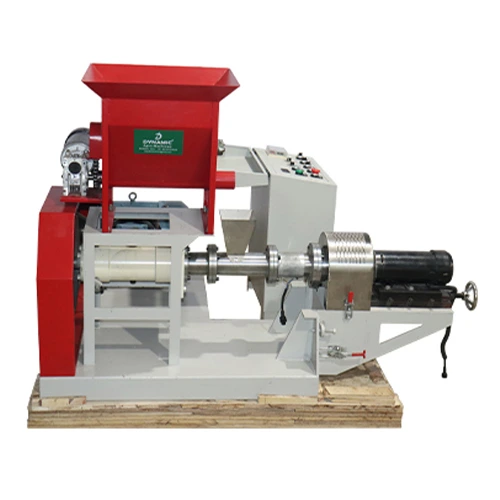 Top Fish Feed Making Machine Manufacturers
Fish Feed Making Machine is used for making the food of the fishes. If you own a farm or commercial aquarium, you should consider this machine. Keyul Enterprise is one of the Top Fish Feed Making Machine Manufacturers In Mumbai, Patna, Belgaum, Ludhiana, Udaipur, Vijayawada are here with top-quality products that give value for money. We blend our innovation and creativity to design diverse types of Fish Feed Making Machines. We have various configurations available for your Floating Fish Feed Machine. We work beyond the boundaries to give you nothing but the best solution.
Buy Fish Feed Making Machine from Leading Manufacturers
Our state-of-art infrastructure is designed with advanced machinery and the latest technology to manufacture top-notch grade products. Our highly trained experts work on their toes to supervise every step of the manufacturing process, so there is no chance of complaint. As well as we are one of the best Fish Feed Making Machine Manufacturers in India.The aquaculture sector uses fish feed making machine primarily to create nutritionally sound feed for fish and other aquatic species. The machines are capable of processing various ingredients, such as fish meal, soybean meal, grains, vitamins, minerals, and additives, to create customized feed formulations. We an ISO-9001:2005 certified company never compromise with the quality of our products and so put the whole bag of tricks to attain the international-grade standard. We strictly follow the industry norms and maintain safety and hygiene throughout the process. Our Fish Feed Making Machine in Kangra Bhubaneswar, Bhopal, Patna, Kolkata, Ahmednagar comes in an affordable range that makes us the talk of the town.
Advantages Of Fish Feed Making Machine
Ideal for small-scale farms and homes
Make floating and sinking aquatic feeds
Produce high-quality pellets that last more than 24 hours
Feed prepared is germ-free and has a low moisture content
Improves the digestibility and flavor of the feeds
Reasonable price range
Get Your Fish Feed Making Machine Today!
We are highly acclaimed among Fish Feed Making Machine, Floating Fish Feed Making Machine Manufacturers, Importers, Exporters, And Suppliers In Bhubaneswar, Bhopal, Patna, Kolkata, Ahmednagar India who have well-equipped manufacturing facilities and develop customized orders. We successfully keep up with the industry standards to deliver the order safely and timely. So without further delay, drop your requirements via the website or give us a call on the given number to enquire more. Click here to read All About Fish Feed Making Machine.