Biomass Pellet Making Machine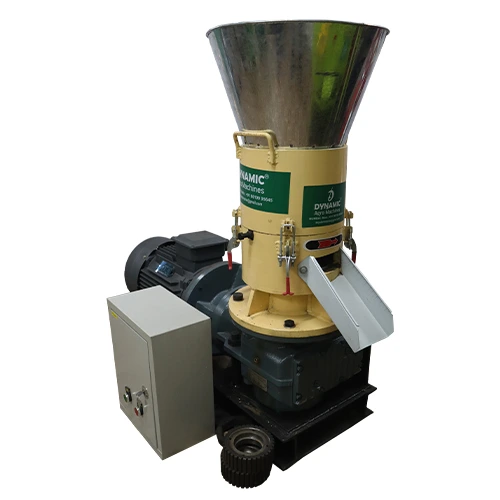 Biomass Pellet Making Machines are used to produce biofuels which are made from compressed organic matter or biomass. This machine compresses the biomass and provides biofuel without much hassle. If you also want to make the process of biofuels easy and convenient, Keyul Enterprise is the best stop station to cater to your need. Being counted among the leading Biomass Pellet Making Machine Manufacturers In Mumbai, Hisar, Lucknow, Meerut, Ahmednagar, Bhubaneswar, we are committed to offering various Agri machines to help the farmers. For Pellet Making Machine, we work beyond boundaries to provide the most unique and durable solution.
In-House Manufacturing Unit
We design every product with utmost precision using cut-edge tools, advanced machinery, and updated resources. Our products are highly efficient, durable, and made with top-class steel. We have highly trained professionals who work on their toes to check every step during manufacturing. We are an ISO-9001:2005 certified company that double-checks the quality standard and passes our machines through various parameters to ensure premium quality. We are dedicated to giving safely packed and high-performance Biomass pellet Making Machines in Jaipur, Rajkot, Patna, Agra, Jabalpur, Belgaum or Pellet Machine to our clients at an affordable price to attain maximum clientele.
Advantages of Biomass Pellets
Ease of handling & storage due to its size
Keeps the surrounding environment clean.
Availability of fuel is better
Low cost of storage and space.
Cheaper than coal as it utilizes wastes and residues.
Automatic feeding in the boiler is possible.
Drop Query For Biomass Pellet Making Machine Now !
We are one of the trusted Biomass Pellet Making Machine Importers, Exporters, and Suppliers from Ahmednagar, Hyderabad, Bangalore, Kolhapur, India who put a whole bag of tricks to supply top-grade machines that give value for money. So get in touch with our experts to clear all your doubts. We are happy to assist you. Connect with us over a call at the given number or drop your requirement via email.