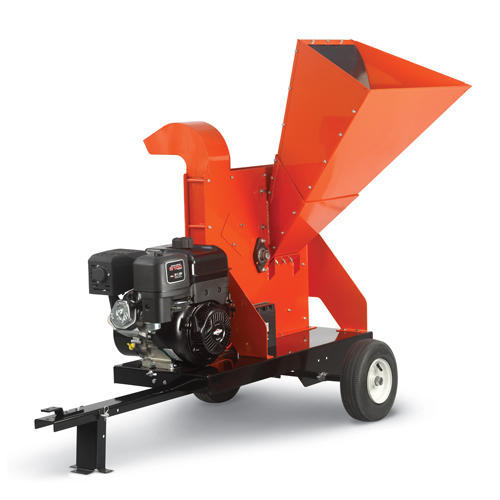 Welcome To keyulenterprise
The stepping stone of Keyul Enterprise was laid in 2000 by Mr. Keyul Joshi. We started our journey into Agri machines, as we know these machines are the need of the hour for Agri industries. We understand that there is an immense scope of work, so we put our innovation in this sector and did a satisfactory job of creating mechanization in many parts of the Agri industry. We a renowned Wood Pellet Making Machine Manufacturers In Kinnaur, Mumbai who bring up innovation in the Agri world. We have been offering our clients a variety of agricultural machines such as Cattle Feed Making Machine, Cowdung Dewatering Machine, Wood Sawdust Machine, Pet Bottle Shredder, Fish Feed Making Machine, Silage Packing Machine, Pellet Machine, Feed Grinder, Hammer Mill, and Waste Shredders.
State-Of-Art Infrastructure
We have an in-house manufacturing unit to manufacture our Floating Fish Feed Making Machine with modern machinery and the latest technology. Our highly trained and qualified professionals are our backbone and strictly supervise every detail during the process. Our offered solutions are fabricated after intense research, dedication, and premium raw materials. We are awarded by Ayush 2019 Award For Best Innovative Machines speaks for our quality. Our products are highly durable and offer high performance at the best price.
Our Clientele
It was our hard work and dedication that mount us to new heights. We are a 21st-century social insurance products organization with a dream to deliver quality Biomass Pellet Making Machine that make the Agri industry a sound and joyful dwelling. We also gained a massive clientele that includes; Birla Ltd, the Government Of Maharashtra, the Government Of Andhra Pradesh, the Government Of J&K, Apl Pipava, Jindal Steel, and much more. Our innovation and dedication support us as the first choice in the town.
Our USP
Our consistent effort helps us to gain a reliable name in the Wood Crusher Machine industry. We work on the USP to serve the best quality products, prompt delivery and provide superior after-sales services. We strictly follow the industry norms to offer nothing other than the best for our clients. We are loaded with the latest technologies that help us to deliver excellent products to our end customers.
Give A Call To Order Now!
We are one of the notable Cattle Feed Making Machine Importers, Exporters, and Suppliers from India who offer you top quality safely and timely. We have a broad network to deliver your order globally. So without further delay, take the conversation ahead with our experts to clear all your doubts. We are a call away from you. Call us to know more, or drop your requirement via email now.
Frequently Asked Question
How has Keyul Enterprise set new benchmark in Agricultural Sector?
Established in the year 2000, Keyul Enterprise has come up with an extensive range of machines that have proved to be very helpful for industries correlated to agricultural sectors and farmers. The cutting edge technology of the agricultural machines has not only simplified the work but also helped in obtaining excellent output. Thus, the company has set higher benchmark and attained a competitive edge in the market.
What is the working of the Company?
Keyul Enterprise, under the headship of Mr. Keyul Joshi, is engaged as the manufacturers, suppliers and exporters of Agriculture Machinery. With state-of-the-art infrastructural facility, including the manufacturing unit, quality control unit, R&D unit, Administration unit and warehouse unit that work in full sync. Their proper functioning under the supervision of dedicated team help the company to make the annual turnover of more than 6-8 Cr.
What is the function of Dewatering Machine?
Talking about the Dewatering Machine, it is popular as Cow Dung Dewatering Machine, is designed with cutting edge technology. The main function of the machine is to extract water and moisture from the cow dung and convert it into manure. Stainless steel body and excellent output make the machine a must have in the agricultural sector.
What is the USP of your company and Pellet Machine?
The company is ISO 9001:2005 certified company, with the working experience of more than two decades. Knows and understand the requirement of the agricultural sector. The machines, thus provide a helping hand in various agricultural activities and saving huge time. In the product range, Pellet Machine is gaining huge response. The functioning of the machine is to make pellets from the powdered material. Made of stainless steel, the machine features excellent features like high durability and easy maintenance.
How to choose the genuine Agriculture Machine?
As the company is engaged in the dealing of agriculture machines such as Wood Chipper Machine, Cattle Feed Machine, Silage Packing Machine, Pallet Mill, Pet Bottle Shredder, etc., it is very important to select the genuine Keyul product. To check the authenticity, make sure the machines are -
✓ Made of premium grade stainless steel
✓ ISO Certification
✓ Machines marketed under brand name 'Dynamic Agro Machine'
✓ Market leading prices
✓ Option of customization available
✓ Timely delivery
✓ Round the clock assistance