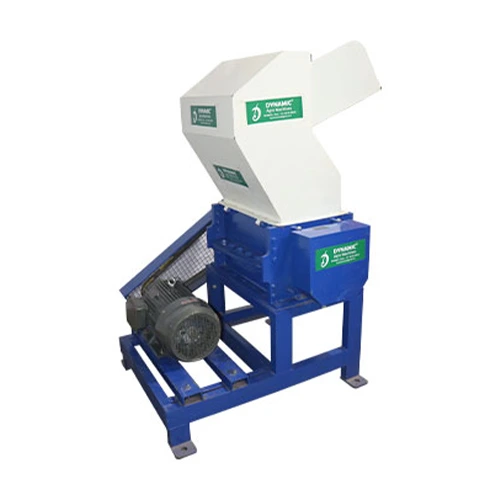 The Pet Bottle Shredder is used to process the bottles in tiny sizes. It is specially purposed to recycle plastic bottles, pill bottles, and shampoo bottles to form new products. If you are searching for PET Bottle Shredder In Mumbai? Keyul Enterprise got you covered. Being counted among the trustworthy PET Bottle Shredder Manufacturers In Mumbai, Coimbatore, Kolkata, Hisar, Indore, we have exceptional solutions that offer many benefits, minimizing the size of the waste plastic materials and increasing the available area, and giving you value for money. As well as If you're looking for Wood Crusher Machine Manufacturers, get in touch with us immediately. We work beyond the boundaries to attain maximum client satisfaction.
Cutting-Edge Resources To Bring World-Class Quality
We use cut-edge tools and advanced machinery in our manufacturing unit to process highly durable and smooth-functioning products with utmost precision. We have well-qualified professionals who never mind putting extra effort into checking every step during the manufacturing. We an ISO-9001:2005 certified company believe in keeping the environment clean so bring the international-grade Pet Bottle Shredder in Bhubaneswar, Bhopal, Kanpur, Jaipur, Agra, Nagpur, for you. We strictly follow the industry norms and double-check the quality standard before delivering it to the end user. Our products are highly affordable, so you need not think more before buying them.
Advantages Of PET Bottle Shredder
Recycle waste plastic.
Volume reduction of pet bottles
Crush into pieces.
Environmental friendly
Economical for recycling materials.
Durable for a long-term solution.
Low maintenance cost of the shredder
Quality Guaranteed As Promised!
We understand your specific needs and process them while ensuring unrivaled quality. Being counted among remarkable PET Bottle Shredder Importers, Exporters, and Suppliers In Srinagar, Hubli, Ranchi, Bilaspur, Jalandhar, India, we can handle your specific order without any complaints. You can send your direct enquiry on the website or connect with us over a call to discuss more now.