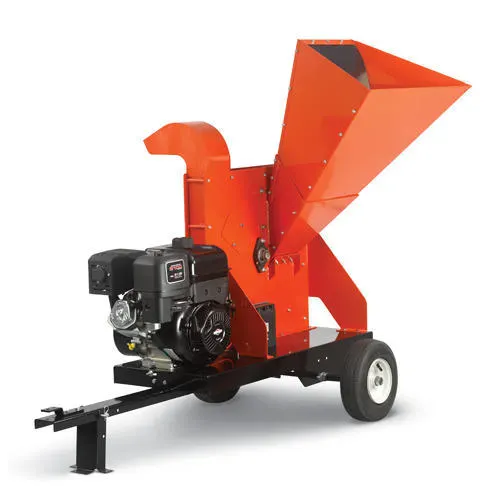 A Wood Chipper is a machine designed to cut branches, wood logs, tree limbs, and unprocessed wood into smaller pieces. It reduces the large, unwieldy trees and brush that are difficult to transport into valuable materials. It even gives you a choice to turn your organic waste into compost and mulch to nourish your land. If you are looking for an Industrial Wood Chippers Machine for Sale In Mumbai, Pune, Jabalpur, Srinagar, Vijayawada, Cochin? Keyul Enterprise is one of the eminent Wood Chipper Machine Manufacturers In India that works beyond boundaries to deliver top-quality Wood Chipper that are highly durable. We are an ISO-9001:2005 certified company that takes care of the grade standard.
World-Class Infrastructure
We have an in-house manufacturing unit of Wood Chipper Machine in Coimbatore, Chennai, Raipur, Bangalore, Kanpur, Lucknow to design the most reliable products with advanced technology and cut-edge tools. Our dedicated professionals are the backbone of our company who work on their toes to supervise every minute detail during manufacturing. We check the quality standard of our machines before dispatching them to ensure safe and smooth functioning. Our Wood Chipper Cum Pulverizer is known for its quality as we use highly durable and rigid materials to formulate highly functional machines. We maintain hygiene and strictly follow industry norms. Our products are highly affordable and fit your budget. Apart from this, we are the leading Wood Chipper Manufacturer and Supplier in India.
Advantages Of Wood Chipper Machine
Quickly removes the unwanted waste
Hassle-free process
Environment-friendly
Removes unwanted waste quickly
Make material easier to transport
How do I choose a Wood Chipper Machine?
Type of wood: Consider the types of wood you will be chipping, as well as the size and moisture content. Different types of Wood Chipper are designed to handle different types and sizes of wood.

Size and power: Consider the size and power of the wood chipper. A larger, more powerful chipper will be able to handle larger branches and logs.

Capacity: Consider the capacity of the chipper's hopper, which is the area where the branches and logs are fed into the chipper. A larger hopper will allow for more efficient chipping.

Safety features: Look for wood chippers that have safety features such as an automatic shut-off when the hopper is full, or an emergency shut-off switch.
Drop Your Query Now !
We have been in this field for years serving the best solution to attain maximum client satisfaction. We, one of the leading Wood Chipper Machine Exporters, Importers, and Suppliers from Meerut, Pune, Rajkot, Kanpur, Surat, India, are a call away from you to deliver your best and safe solution on time. So take the conversation ahead with our experts to clear your doubts. We are happy to assist you. In order to purchase this product, contact the manufacturer. Call us or drop us an email now.