Cattle Feed Making Machine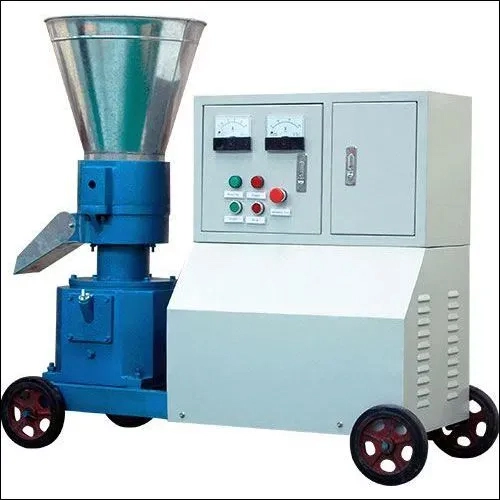 Top Cattle Feed Making Machine Manufacturers
What is Cattle Feed Making Machine?
Cattle Feed Making Machine is a machine that is used to make the feed of the cattle. It is valuable for the dairies as it helps them to generate feed for the cattle effortlessly. If you are looking for Cattle Feed Making Machine In Shimla, Mumbai Kolkata, Chennai, Panaji, Pune, Hyderabad, or Cochin? You landed on the right page. Keyul Enterprise is the best stop-station for your need. We are one of the preeminent Cattle Feed Making Machine Manufacturers in Mumbai and are committed to providing you with the best quality products. Our Cattle Feed Making Machine is beneficial for a farmer in many ways as it reduces their manual work to a great extent. We offer cow feed making machine is a specialized device designed for the purpose of manufacturing feed for cows. It is used in the agriculture industry to produce premium feed that is rich in nutrients and specifically created to meet the dietary needs of cows. Whether you're looking for a Wood Chipper or an Over Cattle Feed Making Machine, you can find one in our broad range of products without any difficulty. As one of the trusted Cattle Feed Making Machine, Silage Packing Machine Manufacturers in Chamba India, we determine your requirements and deliver solutions to improve productivity. We have gained maximum client satisfaction due to our machine's durability, simple operation, and higher functionality.
Cattle Feed Making Machine Specifications
Material
Mild Steel
Capacity
Capacity100 kg per hr
Motor Power
5 hp
Weight
100 kg
Die Hole Diameter Mm
6mm
Pellet Size
6mm
Others
Country of Origin
Made in India
Buy Cattle Feed Making Machines from Leading Manufacturers
We are one of the best Cattle Feed Making Machine Manufacturers, Expoters and Suppliers in India. Cutting-edge technology and cutting-edge equipment are employed in our cutting-edge production facility to create items of the highest calibre. We are an ISO-9001:2005 certified company that manufactures Cattle Feed Making Machines in Alirajpur, Bhubaneswar, Patna, Hisar, Belgaum, Ahmedabad, Rajkot with great precision under the supervision of highly trained and passionate experts. Today, we have become one of the best Wood Crusher Machine Manufacturers in Mumbai, India. We keep an eye on every minute detail to deliver nothing but the best to our clients. We pass our products through various quality parameters to give smooth functioning products at an affordable range.
Advantages Of Cattle Feed Making Machine
Need less human efforts
Easy to install and simple to operate
Compact in size, thus it occupies a small space
Affordable price range
Consume less power
Get In Touch for Cattle Feed Making Machine Today!
We, one of the well-known Poultry Feed Making Machine, Dewatering Machine, Cattle Feed Making Machine Manufacturers, Importers, Exporters, And Suppliers In Mumbai, Bhopal, Srinagar, Indore, Sangli, Jalandhar, Jaipur and India, are here to give you customized solutions with smooth finishing and durability. So without further delay, it's time to say bye to your manual efforts of making cattle feed. Take the conversation ahead with our experts to know more. Call us or drop us an email now. We are happy to assist you. Click here to read Estimated Cost To Set Up Cattle Feed Plant In India.