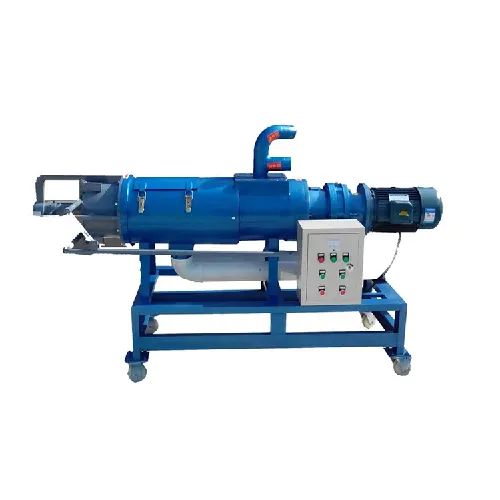 What is Liquid Separator Machine ?
As its name suggests, Liquid Separator Machine is used to separate liquid substances from a solid-liquid solution. Keyul Enterprise is a place that is here to cater to your need for the best Agri Machine. We are one of the leading Liquid Separator Machine Manufacturers In Gomati, Mumbai, Pune, Hubli, Panaji, Bilaspur, Nagpur and offer you the top and advanced solutions that are helpful in the Agri industry and farmers. We work on our toes to present the best quality products to our customer's affordable range. We understand the need of the hour and blend our innovation and creativity to bring the updated solution to the market. We are also known for offering superior quality of Wood Chipper at best price.
Reliable Liquid Separator Machine Manufacturers
We have a state-of-art-manufacturing unit equipped with advanced technology, cut-edge tools, and updated resources to formulate highly durable and reliable Liquid Separator Machine in Barmer, Belgaum, Lucknow, Udaipur, Cochin, Hisar, Ranchi. We are backed by a team of highly trained, passionate professionals who keep an eye on every minute detail during manufacturing. We check every step of the process to ensure top quality and safe products and to avoid any risk. We are an ISO-9001:2005 certified company pass our machines through various quality tests to provide better shelf life and deliver an advanced solution to every buyer.
Benefits Of Liquid Separator Machine
Increase the separation rate
Enhance overall process efficiency.
Increase energy efficiency and minimize waste.
Reduce capital and operating costs.
Improve environmental compliance,
Prolong equipment life and improve safety.
Call Us To Know More !
Being counted among the notable Liquid Separator Machine Importers, Exporters, and Suppliers from Sangli, Kanpur, Agra, Meerut, Rajkot, Indore, Jabalpur, India, we offer every product at an affordable price. We dedicatedly work on beyond the boundaries to serve nothing other than the best. Without further delay, connect with us over a call to clear all your doubts or drop your requirement via email.