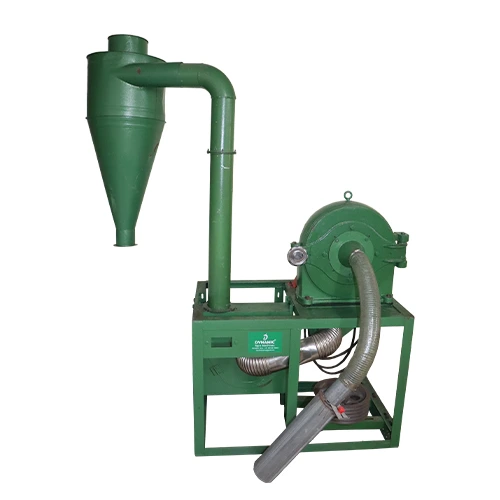 A feed grinder is an agricultural machine used for processing livestock feed from grain. It is mainly used to produce powder mixed feed, suitable for large and small farms. Keyul Enterprise brings the best quality Feed Grinder In Rohtak, Mumbai. We understand the need for the grinder, so being counted among the trusted Feed Grinder Manufacturers In Mumbai, Bilaspur, Kolhapur, Jalandhar, Sangli, Kolkata who put a whole bag of tricks to produce the best quality products. We construct a durable and unique Feed Grinder that ensures efficient grinding. Whether you're looking for a Wood Chipper or an Over Feed Grinder, you can find in our broad range of products without any difficulty. We bring various specifications & configurations of Grinder that suits your budget.
Committed To Bring Effective Results
We have an in-house manufacturing unit with the latest technology and modern machinery to design top-notch products. We an ISO-9001:2005 certified company is backed by a team of well-experienced and qualified experts who never mind putting extra effort into bringing the unmatched Feed Grinder in Harayana, Kochi, Bhubaneswar, Patna, Jaipur, Chennai. We strictly supervise every detail during manufacturing to ensure an effective product. We pass our products through various parameters to ensure their grade standard before dispatching them for delivery. You can also buy Pellet Making Machine from us.
Benefits Of Feed Grinder
Improves feed digestibility
Enhance acceptability and palatability
Increases the bulk density of some ingredients
Easier to install and handle.
Improve the quality of feed.
Improves animal health
Ping Us For Feed Grinder Now !
We are one of the eminent Feed Grinder Exporters, Importers, and Suppliers in Hyderabad, Mumbai, Surat, Pune, Nagpur, Indore, India who can bear your specific order. You can browse our portfolio, as we have a comprehensive range and can deliver safe and timely products. You can send us an enquiry on the website or connect with us over a call now to discuss more.