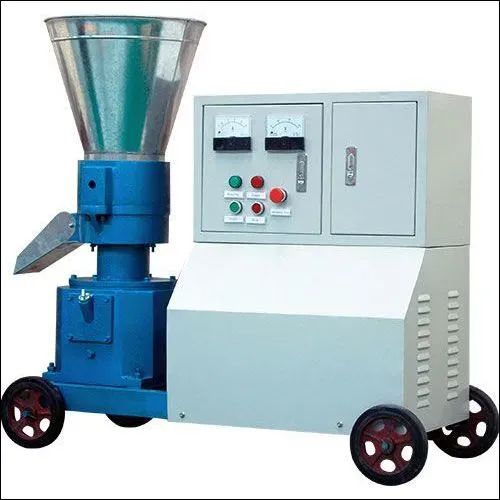 We have earned great distinction across Indian and international markets with our well designed line of Pellet Making Machine in Raipur, Srinagar, Coimbatore, Ranchi, Agra and all over India. Keyul Enterprise is a determined Pellet Making Machine manufacturers in Mumbai, exporters and suppliers. These Biomass Pellet Making Machine are built in compliance with industrial standards and are constructed from high-end quality metals sourced from certified vendors. Pellet Making Machine, as the name indicates, are utilized for converting agricultural wastes (rice husk, saw dust, etc.) to pellets that are widely demanded in the animal feed industry. We have with us qualified engineers who can make and assemble these machines as per buyer specifics provided.
Pellet Making Machine Capacity Offered:
4HP SINGLE PHASE- 50-60 KG PH
5HP 3 PHASE- 125-150 KG PH
10HP 3 PHASE 300-400 KG PH
25HP 3 PHASE 700-800 KG PH (AUTO PLANT)
Pellet Making Machine Main Features:
Ruggedly built for optimized and error free performance
Easy to install and has a good service life
Can be manufactured in tailor made dimensions at our factory
Even and high speed processing
Being the finest Pellet Making Machine manufacturers, exporters, and suppliers in Ludhiana, Rajkot, Kochi, Kanpur, Pune, Udaipur, we offer a vast collection of Wood Pellet Making Machine at affordable prices in the global market.