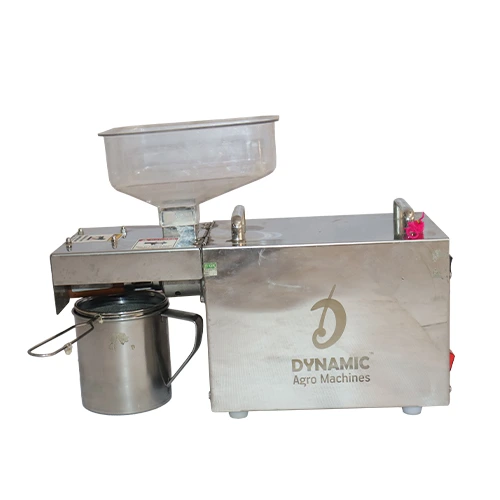 Same as large-scale oil mills with large capacities, mini oil mills- a tiny-capacity oil extraction plants. If you are looking for Mini Oil Mill? You landed on the right page. Keyul Enterprise is one of the trusted Mini Oil Mill Manufacturers In Mumbai, Udaipur, Kolkata, Bilaspur, Bhopal, Agra that offer you the best quality Mini Oil Mill known for its durability, compatibility, and high performance. We understand the need of the Agri industry, so we blend our innovative ideas and skills to formulate something helpful and unique. We design various patterns, shapes, and sizes of products that give value for money.
Trusted Mini Oil Mill Manufacturers
Our products are formulated in our in-house manufacturing unit using cut-edge mechanisms, modern machinery, and revamped resources. We are committed to delivering a reliable and inexpensive solution. We have a team of highly trained and passionate professionals who double-check the quality norm and durability of our Mini Oil Mill before offering them to the end user. We are an ISO-9001:2005 certified company that strictly follows the industry norms to meet the international-grade standard. We offer our Mini Oil Mill in Palghar, Mumbai, Patna, Rajkot, Ahmedabad, Udaipur, Sangli.
Features Of Mini Oil Mill
Easy to operate and maintain
Need low investment but offers excellent profits.
Used for extraction of oil from various seeds
Instant crushing of different seeds
Less land space, little investment, labor-saving
Improve oil production efficiency
Give A Call To Buy Mini Oil Mill
We, one of the leading Mini Oil Mill Importers, Exporters, and Suppliers from Hyderabad, Ahmednagar, Jalandhar, Kochi, Indore, India, come here with an advanced solution to help the farmers. We are capable of carter your customized need. Take the conversation ahead with our experts. They will clear all your doubts. Give us a call or drop an email to enquire more. We are happy to help you.